We often get asked how we recommend treating the eye-area as it shows signs of ageing much sooner than the rest of the face.
First of all, it is important to understand that the skin around the eye area is very thin, but in the same breath, the orbital area contains a lot of muscles and is constantly making mechanical movements hence the extra creases.  Secondly, we don't produce as much sebum in and around the eye area as other skin areas.  Sebum is rich in antioxidants and reduces water loss.  For this reason the skin around the eyes do need extra TLC.
Indicators of ageing around the eyes:
Crow's Feet
Wrinkles
Dark Circles
Dryness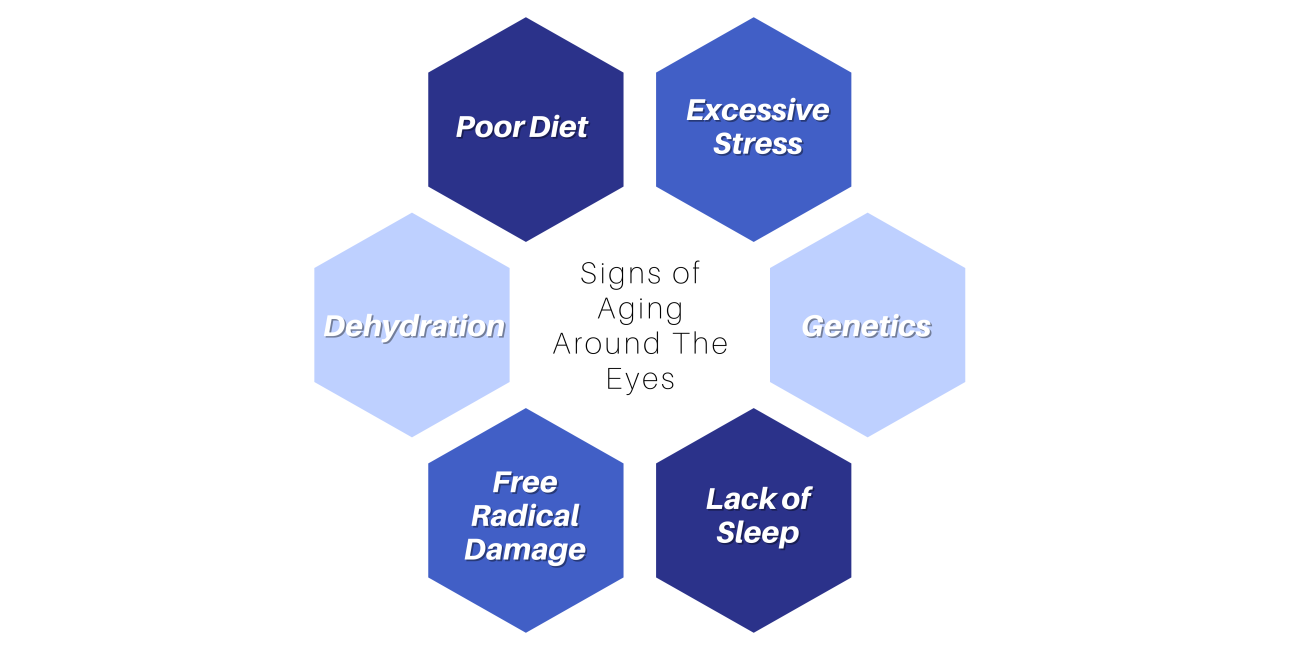 Ingredients To Focus On
When it comes to eye care, look for active ingredients that van work together to brighten, hydrate, and protect the delicate area.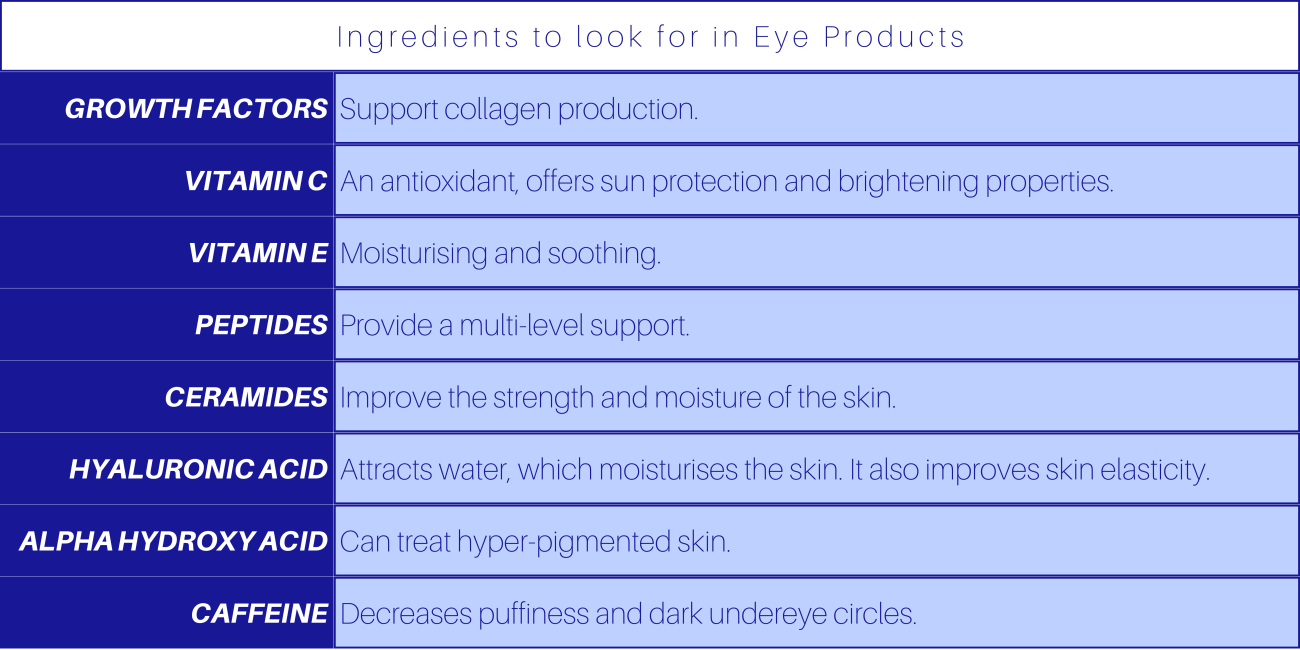 Give the delicate eye area the special treatment it deserves with an invigorating combination of treatments.
1. Chemical Peels
Chemical peels for the eye area are a safe and effective way to brighten under-eye circles, reduce puffiness and remove fine lines and brown spots.
2. Laser Resurfacing Treatments
This treatment option is a minimally invasive, innovative way to tackle signs of ageing, such as lines, wrinkles and age spots.  The wondrous technology uses thermal energy to remove the skin's very outer layers, stimulating the natural healing process of the body and encouraging the growth of new skin.
3. Wrinkle Relaxing Injections
Botulinum toxin injections and fillers are the world's most popular non-invasive treatment to treat the appearance of crow's feet.  It is recommended to do research on FDA-approved injectables for the under-eye area, as well as to find an experienced medical professional to administer your treatment.
4. Eye Products
Agreeing to treatment will give you that boost, but maintenance will really give your eyes that lasting effect it needs. iS Clinical have a range of eye products with botanically derived ingredients like hyaluronic acid, caffeine, vitamin c, targeting specific eye concerns. Read more about it here.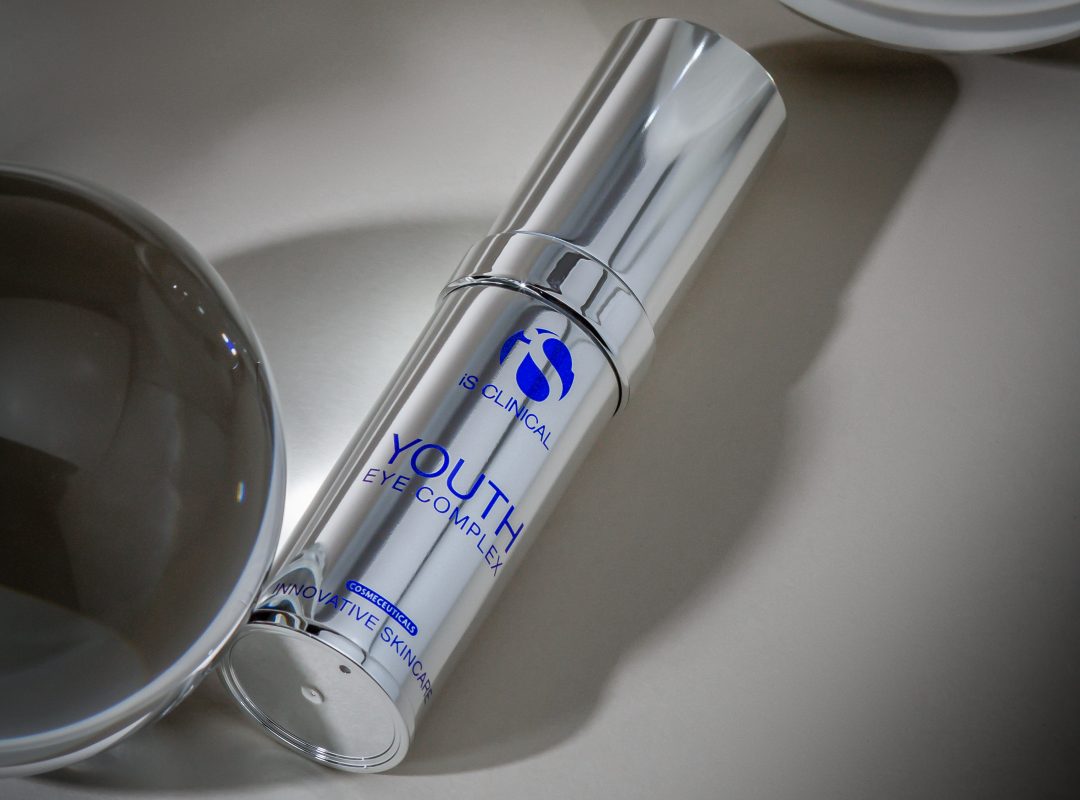 Maintaining good eye health goes beyond simply using the right products or going for treatment.  Reinforce a healthy lifestyle like reducing salty food intake, especially at night when your body is recovering.  Having a good night's sleep is key for overall body health as well.  It may sound simple, but prioritising sleep above completing our daily to-do list is challenging.  However, the effort pays off!  Radiating eyes are worth it.