Our mission at iS Clinical is and has always been to elevate the physical and emotional well-being of people everywhere, advancing the science of skin health, and fostering extraordinary self-care experiences. Our new launch is meticulously formulated to do exactly that. Introducing Retinol boosted, designed to gently resurface skin and stimulate regeneration to an earlier state and reveal something beautiful. Its advance science to reverse the signs of ageing.
Our highly effective, fast-acting Retinol+ Emulsion 0.3 and maximum strength Retinol+ Emulsion 1.0 combine Retinol with a proprietary blend of Bakuchiol, other powerful botanical boosters, antioxidants, and Extremozymes® to help reduce the appearance of fine lines and deep wrinkles while evening skin tone and texture for a smooth, radiant complexion. This is Retinol reimagined. Retinol boosted. Retinol that improves the look of dull, ageing skin, elevates confidence, and lives up to our promise to help reveal your best you.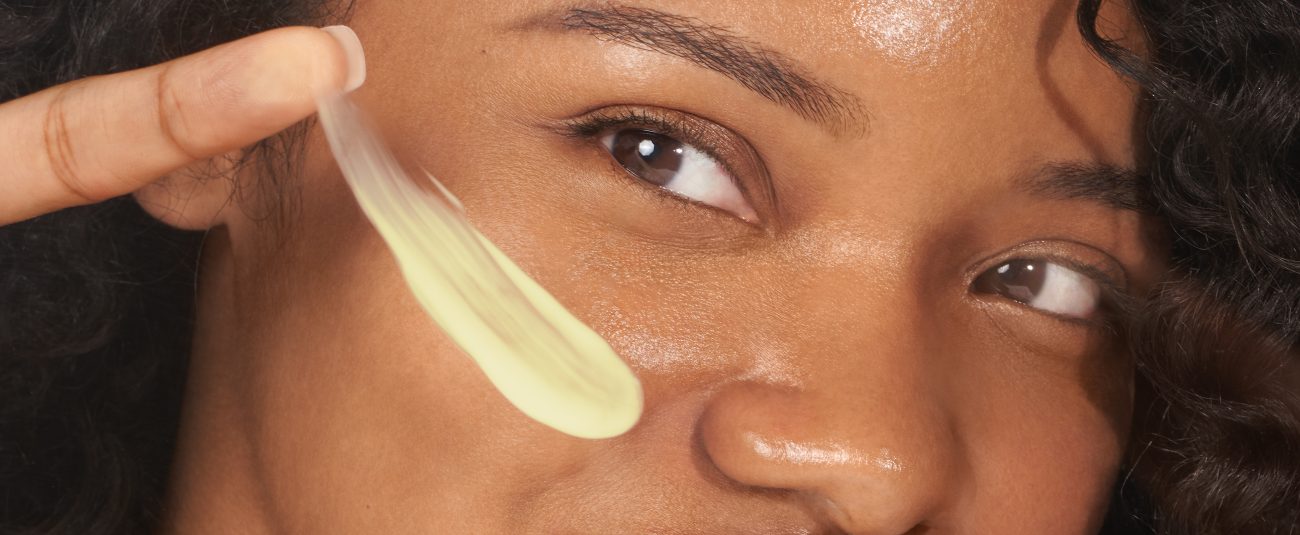 We want you to give your skin a botanical boost. See in-depth answers on questions you may have:
What is the difference between Retinol+ Emulsion 0.3 and Retinol+ Emulsion 1.0?
Both formulas combine Retinol with a proprietary blend of Bakuchiol, our exclusive Extremozyme® Technology, and additional antioxidants and botanicals to help reduce the appearance of fine lines and deep wrinkles while evening skin tone and texture for a smooth, radiant complexion.
While both products have similar key ingredients, Retinol+ Emulsion 1.0 is a professional-strength formula that contains a higher concentration of Retinol that is recommended for use as advised by a licensed skincare professional.
How do I know what Retinol+ Emulsion product is best for me?
Your choice will be guided by your desired results, by prior experience with Retinol, and by the advice of your licensed skincare professional. Both products are compounded with
the same active ingredients. What makes them different from each other is the concentration of Retinol in each formula.
High-performing Retinol+ Emulsion 0.3 is the milder concentration, ideal as a gradual introduction to the formula.
The significantly more intensive and faster-acting Retinol+ Emulsion 1.0 resurfaces and stimulates dramatic cell regeneration for greater skin resilience. For best results, Retinol+ Emulsion 1.0 should only be used as recommended by a licensed professional.
Do I need a Retinol product in my skincare regimen?
Retinol helps to normalise skin by balancing epithelial turnover and is effective in addressing most of the signs of visible ageing. Although Retinol was originally marketed in the 1940s as an acne treatment, updated research in the 1980s revealed that retinoic acid and later Retinol also minimises the look of fine lines and wrinkles, dark spots, and other signs of photoaging. The Clinical Studies performed by an independent facility on our Retinol products showed improvements in:
The appearance of fine lines and wrinkles
Skin texture
Pore size
Post-acne scarring
Skin tone and pigmentary irregularities
Luminosity
Elasticity
What are the benefits of Retinol?
The enriched Retinol+ Emulsion 0.3 & 1.0 formulations help:
Reduce the appearance of fine lines and deep wrinkles.
Reduce the appearance of fine lines and deep wrinkles.
Protect from environmental stressors with Extremozyme® technology.
Smooth, soften, and brighten complexion.
Increase the appearance of skin firmness and elasticity.
Provide antioxidant protection to defend against oxidative stressors.
My skin does not show any signs of ageing yet. Is it too soon to start using Retinol?
If the skin is healthy and balanced, Retinol can help prevent future damage. Retinol can be a highly effective component in building a preventative skincare regimen that helps prevent signs of future ageing.
What are the side effects of Retinol?
Some of the side effects associated with Retinol are:
Flaking
Irretation
Dryness
Redness
Swelling
These are much less common with Retinol+ Emulsion products if application guidelines are followed.
What broad qualities make the Retinol+ Emulsions different?
iS Clinical always uses the best quality ingredients available formulated using the most advanced science and manufactured in our own facility for quality control.
Why is iS Clinical launching a Retinol product now?
Products containing Retinol have been available for decades. However, side effects of redness, flaking,
and irritation are commonly associated with these products. iS Clinical patiently awaited the maturation of ingredients and the advancement of scientific formulation, striving for the opportune moment when we could craft an advanced and potent Retinol product. Our goal was to create a solution that optimises benefits while minimising potential side effects.

What is the importance of using sunscreen with a Retinol product?
Using SPF with our Retinol+ Emulsion products is essential due to the increased skin sensitivity caused by Retinol. Retinol, a potent derivative of Vitamin A, encourages skin cell turnover, making the skin more vulnerable to sun damage. Sunscreen provides a protective barrier against harmful UV rays, reducing the risk of sunburn, premature ageing, and potential long-term skin damage. Combining Retinol with SPF ensures a comprehensive approach to skin health and helps maintain the positive effects of Retinol while safeguarding your skin from environmental stressors.
How should Retinol+ Emulsion be used in a skincare regimen?
Retinol+ Emulsions represent an advanced and targeted solution, formulated to enhance the outcomes of your skincare routine. This exceptional product is particularly beneficial for individuals concerned with signs of aging, blemishes, and hyperpigmentation. To fully capitalize on the advantages of Retinol+ Emulsions, it is vital to follow the comprehensive iS Clinical regimen, encompassing the 4 Steps to Great Skin: CLEANSE, TREAT, HYDRATE, PROTECT.
To maximize efficacy, it is essential for the skin to acclimate to regular exfoliation and proper hydration. Furthermore, daily application of sunscreen is imperative to shield the skin from harmful UV rays. In instances where skin sensitivity is a concern, it is advisable to continue using Pro-Heal Serum Advance+ and/or Poly- Vitamin Serum as alternatives to Retinol+ Emulsions. These options cater to sensitive skin while providing nourishment and desired benefits. Adhering to these guidelines will help achieve optimal results and maintain skin health.
It is always best to consult with a skincare professional regarding your unique skin needs and concerns to design a proper regimen.
Share your Retinol boosted experience by tagging us on social media.