"Your SPF should be your BFF!  As a skin care professional this is a very important line that I use often. However, what is the best sunscreen one should use?
I often get told, " I don't like applying sunscreen because it makes me break out or its to thick and oily or it makes my skin look grey"
With iS Clinical's variety of sunscreens we hope to increase the use of it in your daily regime.
As I'm sure most of you know, the foundation to excellent skin protection includes antioxidants, moisturisers and SPF.  By protecting your skin on multiple levels, you receive multiple layers of protection. These layers provide a safety net to each other protecting it from the environment, photo-damage and intrinsic again.
When it comes to our sunscreen offerings, we have various sunscreens for different reasons.
EXTREME PROTECT SPF 30
Starting with my long-standing SPF bestie, EXTREME PROTECT SPF 30.  I fell in love with this product many years ago because it was just so easy not to forget my sunscreen.  This sunscreen is an all-in-one: it treats, hydrates and protects.  Yes, it's my daily moisturiser that gives me phenomenal hydration, treats my skin with additional ingredients you won't find in any other sunscreen and it helps to calm any inflammation.  The unbiased clinical studies proved that not only did the EXTREME PROTECT SPF 30 provide superior sun protection, but it also protects DNA from thymine dimer formation, which is the precursor to skin cancer.
I would suggest reaching out to your product specialist to read about the science and Extremozyme technology in this product.  See link here.
This product is excellent for anyone who likes multi-tasking or is on the go and likes an anti-aging, antioxidant rich moisturiser with the additional benefit of sunscreen.  This is best for normal combination skins with dry skin types.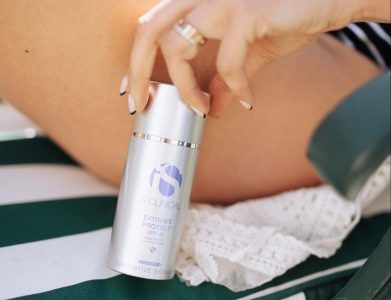 EXTREME PROTECT SPF 40
Our recent addition to the Extreme Protect SPF family is the EXTREME PROTECT SPF 40 and will definitely be included in my beach bag this holiday.  The difference between the EXTREME PROTECT SPF30 and EXTREME PROTECT SPF40 is that this new baby has a lighter formulation, which is great for our summer more humid months.  Another fantastic benefit is that this sunscreen comes in 3 tints: translucent, beige and bronze.  It's not a heavy, foundation look, it just gives you that beautiful glow with a shade to even the skin tone.  It's beautiful and I'm personally loving the beige.
I use this in the morning when I go to gym and will definitely use it when on holiday, comprising my makeup days.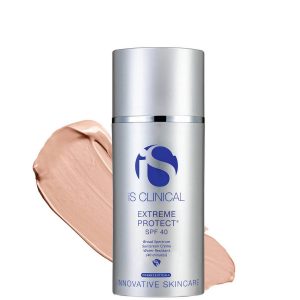 ECLIPSE SPF 50+
Now for those oily skins and active lifestyles we have the ECLIPSE SPF 50.  This is a light weight, mattifying texture that is excellent for daily use on its own or under makeup.  ECLIPSE SPF 50 also has a water-resistant feature which is excellent for those that enjoy running, beach or pool activities, having that more active lifestyle.  The added Vitamin E does provide a light hydration and antioxidant protection to the skin.
This SPF is also available in either the translucent or beige tint.  This beige tint is a lot lighter than the EXTREME PROTECT SPF 40 and I find that it is popular amongst all genders as it's not a dewy finish.
This is the most elegant, light weight and water-resistant SPF on the market.
PERFECTINT POWDER SPF 40
And now for the Newbie!
The PERFECTINT POWDER SPF 40 is a revolutionary sunscreen powerhouse.  The ease of application along with the 5 tints to match your skin tone, is a must-have in your car or handbag.  It is fantastic to reapply when you are feeling a bit oily or midday when most of our sunscreen has been removed due to putting on and removing our masks.  It smoothes out the skin and I find it minimises my pore size.
My children love this because it's a lot easier to apply with the brush than having to squeeze SPF cream onto their hands and then face.
This product also includes our fantastic Extremozyme technology as well as hydrating ingredients that make this powder SPF stand out above the rest.
LIPROTECT SPF 35
Last but not least, the LIPS.  The delicate skin on our lips cannot be forgotten.  If you are anything like me, I love my lipstick and lipgloss and hardly ever applied sunscreen onto my lips.  LIProtect SPF 35 came to my rescue.  Not only does it feel amazing on my skin, the taste is delicious!  It has a cherry-almond flavour, that makes me think of my grans Christmas pies.  All genders love this texture, hydration, protection, elegant lip treatment and SPF in one.
We hope you can find the perfect SPF from our expansion of our SPF line that will best suit your skin concern and needs."
-Sera-Rose Harper, Product Specialist-