We are ecstatic to introduce two ground-breaking new products: EXTREME PROTECT SPF 40 and LIPROTECT SPF 35, which both form part of the SPF Family range. Both of these protection formulas are designed to support optimal skin health and provide multi-level UVA/UVB protection.
Extreme Protect SPF40
Apart from providing ultimate sun protection, EXTREME PROTECT SPF 40 features our proprietary Extremozyme® technology to help restore DNA and defend against environmental aggressors.  It reduces erythema (sunburn) and is paraben-free.   This SPF is so multi-tasking it can act as your daily moisturiser as well.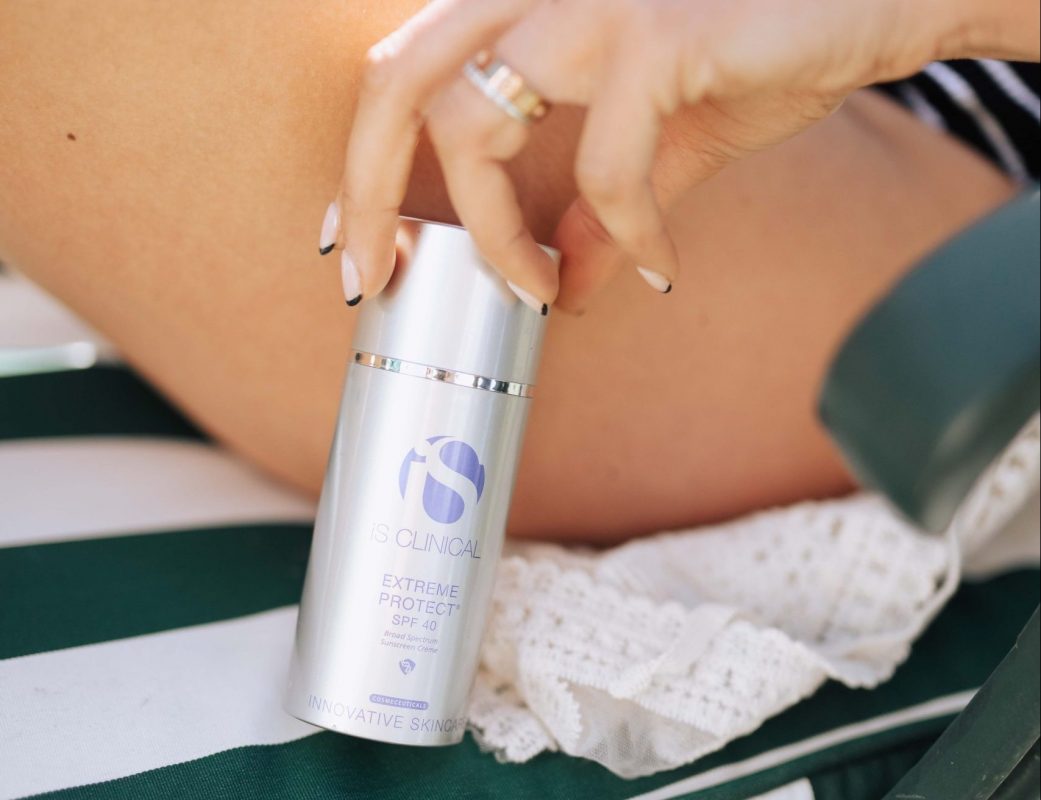 In a clinical study performed by Maltek Inc., the sample at the top shows skin cells exposed to sunlight with no application of EXTREME PROTECT SPF 40 and you can see sunburn cells have developed. The cells are recognisable by their swollen, misshapen appearance and dark centres. The sample with EXTREME PROTECT SPF 40 has not developed any sunburn cells. This confirms that EXTREME PROTECT SPF 40 protects against formation of damaging cells that are prone to cancer and aging.
Difference between Extreme Protect SPF 30 and 40
Both SPF's treat, hydrate and protect the skin, which are perfect for minimalists, but the biggest difference that come into play is the texture and how it feels on the skin. EXTREME PROTECT SPF 30 is an elegant moisturiser, while EXTREME PROTECT SPF 40 is more lightweight.
For those individuals who are active and enjoy the outdoors, EXTREME PROTECT SPF 40 is a better option seeing that it is water resistant for up to 40min.
EXTREME PROTECT SPF 40 also comes in 3 shades; Translucent, PerfecTint Beige, and PerfecTint Bronze.
LiProtect SPF 35
The skin on the lips is approximately 5 times thinner than the skin on other areas of the face and therefore needs a special product to protect it from radical damage.
LIPROTECT SPF 35 is formulated for the delicate skin of the lips to help nourish and minimise the visible effects of photodamage and pollutants. The importance of protecting the lips against photodamage is underestimated. The lips are not only prone to aging but to skin cancer as well, because of how thin it is.
Lip-a-Licious
We don't want to give away too much, but we will share one quote by iS CLINICAL International's Sales and Training Manager, Katherine Medina:
"It tastes fabulous. LIPROTECT SPF 35 has cherry almond in it and I love the taste."
The Lip Trio Family
The addition of LIPROTECT SPF 35 also means that the LIP DUO will now be completed and be referred to as the perfect LIP TRIO.
You may wonder: 'How do I incorporate the LIPROTECT SPF 35?'
Always start with the LIP POLISH to very gently exfoliate the dead skin cells on the lips, followed by YOUTH LIP ELIXIR in the morning and at night to hydrate, nourish and benefit from the anti-aging qualities. You may finish off your routine in the morning with LIPROTECT SPF 35 to make sure your lips are protected from any sun- or photodamage experienced during the day.
Click here to find your closest iS Partner or follow us on Instagram or Facebook for more information.