The season shift can be daunting.  Luckily, the very knowledgeable Tamsin Hornbuckle, owner of Euphoria Skincare, puts our minds at ease with a few handy tips and her Summer favourites.
"Changing your skincare in line with the season doesn't have to be a big investment.  A few simple, strategic swaps or additions will see you through when transitioning to warmer weather. Ensuring your skin remains supple, vibrant and strong all summer long!
Prioritise Skin Hydration
YOUTH BODY SERUM is a refreshing, lightweight serum mist that gently absorbs into the skin, providing powerful hydration and antioxidant protection.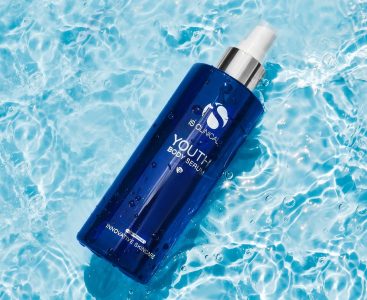 Rich To Light
Change over your rich and nourishing moisturiser for a lighter lotion or serum.
REPARATIVE MOISTURE EMULSION and/or HYDRA-COOL SERUM will leave your summer skin glowing.
Increase Your Antioxidants
Vitamin C is extremely beneficial when keeping the skin clear and bright, promoting collagen production and shielding against free radicals.  I love PRO-HEAL ADVANCE+.  Apply in the morning after cleansing your skin and before applying SPF for extra protection.
Double Cleanse
Make sure you are cleansing twice in the evenings especially with an active formula that contains AHAs or enzymes to ensure the pores are completely free of sunscreen, makeup, sweat and dirt.  CLEANSING COMPLEX is my absolute favourite and go-to cleanser.
Don't Forget To Exfoliate
Exfoliate 2-3 times per week in the evenings to refine and clarify the complexion. I love TRI-ACTIVE EXFOLIATING MASQUE – an enzyme exfoliating masque with gentle scrub.
SPF SPF SPF!
Apply broad spectrum SPF as the final step in your regime, each and every morning.  Modern formulations make it possible to double as your day cream and sun-care in one.  EXTREME PROTECT SPF30 is hands down the best in my opinion."
– Tamsin Hornbuckle, Euphoria Skincare –